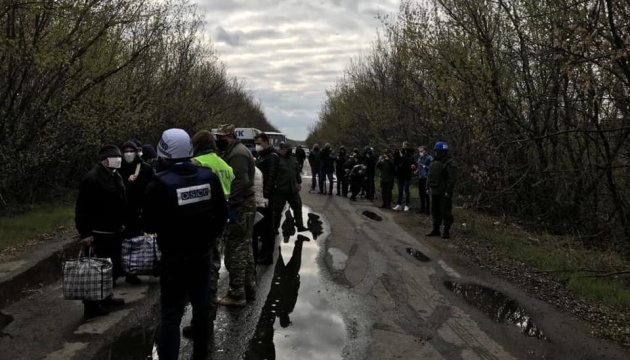 Russians often refuse to release wounded, female POWs - Coordination HQ
The Russian side often refuses to release from captivity the wounded, as well as female prisoners of war and civilians, including children.
That's according to the Coordinating Headquarters for the Treatment of Prisoners of War, Ukrinform reports.
The HQ officials held on Wednesday a video conference meeting with the families of fighters of the National Guard's 15th Operational Brigade.
The officials stated that during the POW exchange negotiations, the Russians ignore the norms of international law and often refuse to release the wounded, seriously ill, women, children, non-combatants, and civilians - the categories that must be repatriated unconditionally.
The participants in the meeting also discussed the operations of the International Committee of the Red Cross at penal colonies in Russia and in the temporarily occupied territories of Ukraine.
"The Red Cross visits some detention centers. They often don't disclose the locations due to their privacy policy. The ICRC says they do not have access to all detention centers," the HQ official said.
As noted, the families of Ukrainian POWs also inquired whether Russia reported on transferring wounded Ukrainians to hospitals.
"Unfortunately, the enemy sends no information in this regard. We may get this information from other sources," the HQ noted.
Also, from the letters that sometimes come from Ukrainian prisoners, it is impossible to find out the location where they are being held as no return address is provided.
As Ukrinform reported earlier, the Coordination Headquarters said Ukrainian military units do not directly participate in the process of POW exchange.
Photo: Ukrainian President's Office