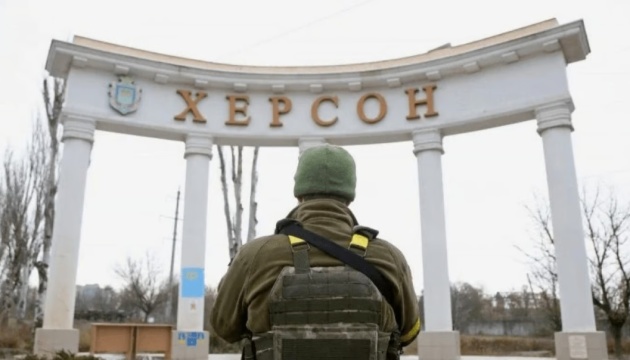 Tactical group 'Thunder': Landing of Russian sabotage and recon groups in Kherson water area impossible
The Dnipro River water area in the right-bank Kherson region is controlled by the Armed Forces of Ukraine: there are observation posts everywhere, and the coast is mined. Therefore, any landing of Russian saboteurs or sabotage and reconnaissance groups directly in the water area of Kherson is impossible.
"The entire open water area is controlled, the coast is mined, so any landing of saboteurs in the water area of Kherson is impossible. And most importantly, there is no sense because such operations are carried out exclusively in the context, as part of a larger operation. Just as artillery preparation should be done, but they use it solely to terrorize and demonstrate military presence. As for the boats that we sink and the personnel that we decimate, this process happens all the time, sometimes we talk about it on the air, and sometimes it's routine work that we don't show. We have been finding these targets and destroying them continuously for the past four months," Captain-Lieutenant Dmytro Pletenchuk, Spokesperson for the tactical group "Thunder", said during the national news telethon.
He noted that it had been wrong to expect that Kherson would not be shelled after liberation, and most of the military had not had such expectations.
"Even if we had managed to drive them away from the left bank to a distance of about 30 km, they would have simply used other types of weapons, as was the case in Mykolaiv. In particular, long-range artillery starting from Pion systems, infamous S-300 systems and ending with Tornado-S. Therefore, no one had such hopes," Pletenchuk said.
Regarding today's shelling of Kherson, he noted that the attack was launched chaotically, the tactics of the Russian army and their goals are difficult to explain.