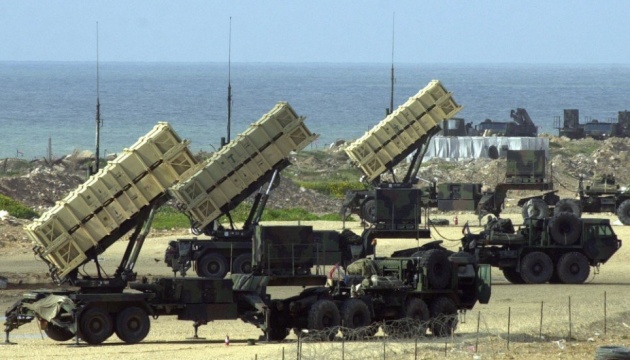 Kyiv expects Ukraine to receive Western air defense systems sooner in wake of latest missile attack
Russia's massive missile strike on Ukraine on March 9 will only pace up the provision of air defense systems to Ukraine by international partners.
This opinion was expressed by the Deputy Head of the Ukrainian President's Office, Oleksiy Kuleba, who spoke on the air of the national telethon, answering the question of whether the massive shelling on March 9 would influence further arms supplies to Ukraine, especially the Patriot and SAMP/T systems capable of intercepting ballistic missiles.
"It will certainly only speed up the process, I'm sure. We'll get all of the air defense systems we need sooner because the whole world can see the evil we have to fight off every day. So I'm sure it will backfire – in contrast to what the Russian army expects," he said.
Kuleba added that Russia seeks to break the spirit of Ukrainians by launching missile barrages. "But they will never be able to do that. We are fighting for our land, life, and homes," the official stressed.
As reported earlier, on the night and morning of March 9, the Russian forces launched a massive missile attack on critical infrastructure across Ukraine. Explosions rang out in Kyiv, Mykolaiv, Kharkiv, Odesa, Zaporizhia, Zhytomyr, Kyiv, Ivano-Frankivsk, Khmelnytskyi, Ternopil, and Lviv regions.
The enemy launched 81 missiles from different bases. Ukraine's Defense Forces downed 34 out of 48 Kh-101/Kh-555 and Kalibr cruise missiles, as well as four Shahed-136/131 kamikaze drones.