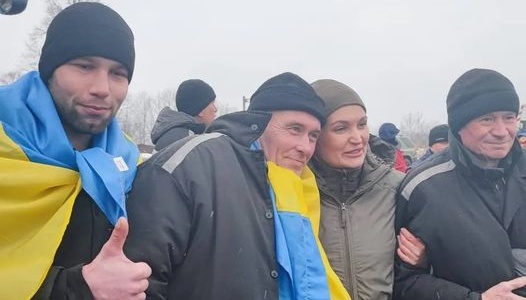 SBU releases footage of release of Ukrainian POWs
The Security Service of Ukraine (SBU) has released exclusive footage showing Ukrainian prisoners of war returning home from Russian captivity on Tuesday, March 7.
The agency posted the video on Facebook, according to Ukrinform.
As many as 130 Ukrainians were released from captivity, including 126 men and four women, the post said.
"This is the result of the work of the Joint Center for Coordinating the Search for and Release of Prisoners of War, which implemented the decision of the Coordination Headquarters for the Treatment of Prisoners of War," the SBU said.
The special service said the work is ongoing to fulfill the instructions of Ukrainian President Volodymyr Zelensky and return every Ukrainian from captivity.
Ukraine held another prisoners of war exchange with Russia on Tuesday, March 7.
Photo: Coordination Headquarters for the Treatment of Prisoners of War