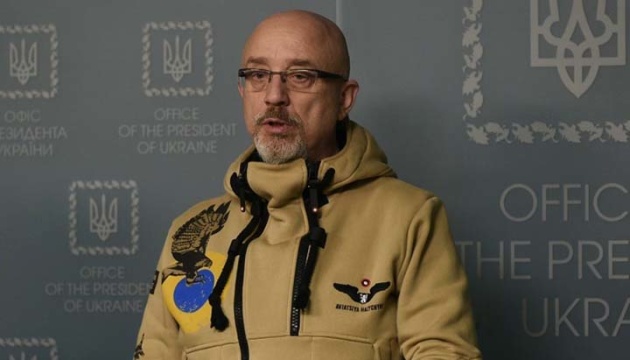 Mobilization plan not yet completed - Reznikov
The mobilization plan announced since the imposition of martial law has not yet been completed.
Minister of Defense Oleksii Reznikov said this in an interview with LIGA.net, Ukrinform reports.
"The mobilization plan, which was announced after the parliament implemented the President's decree on the imposition of martial law, has not been completed yet," the minister said.
Reznikov noted that the General Staff clearly knows the number of various specialists it needs, and now it is worth focusing on digitalizing many processes.
"The General Staff has certain needs. It clearly knows the required number of drivers, gunners, operators, artillerymen, snipers. The General Staff sets tasks for military commissions: the plan and categories of specialists. The Ministry of Defense only exercises control and dreams of converting paperwork into a digitized product. We have this product, it has been developed. We simply did not have time to fully implement it. This will be one of the challenges for Vitalii [Deineha, Deputy Defense Minister for Digital Development]," Reznikov said.