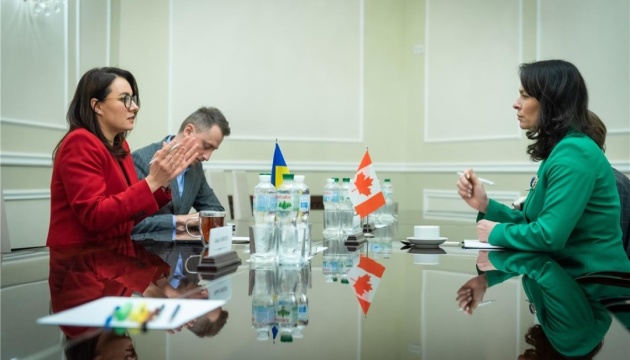 Ukraine may need 70 years to demine territories
Considering the scale of mine pollution, demining efforts may last up to 70 years. Therefore, to solve this problem as soon as possible, strong support from international partners is needed.
This was reported by the Ministry of Economy, Ukrinform saw.
"Given the scale of pollution, demining will last 70 years with the resources currently available in Ukraine. Therefore, in order to solve this problem in the shortest possible time, strong support from international partners is needed – financial, technological, and organizational," the statement reads.
According to the First Deputy Prime Minister of Ukraine, Minister of Economy Yulia Svyrydenko, it is necessary to create an analog of the Ramstein format in order to synchronize and coordinate efforts to clear the territories of mines and unexploded ordnance.
The First Vice PM noted this during a meeting with Canadian Parliament Member Heather McPherson.
Another important topic of discussion was the issue of war risk insurance for foreign companies that are ready to participate in Ukraine's rapid recovery, in particular, for Canadian businesses.
Svyrydenko emphasized Ukraine's ongoing efforts to this end together with the USA and European Union, and also noted the importance of introducing investment insurance mechanisms in the context of the need to restore and revive the national economy, which shrank by 30.4% last year.
During the meeting, the issues of the return of Ukrainians who were forced to flee the country and the support that the Ukrainian government is ready to provide them, programs for the reconstruction of accommodation and infrastructure destroyed amid the war, food security, and the role of Ukraine as one of the key food suppliers to the world market, were discussed.
As reported, the government has created an Interagency Working Group on Humanitarian Demining, which is working on a set of issues for the organization of humanitarian mine clearance as soon as possible.
Photo: Ministry of Economy