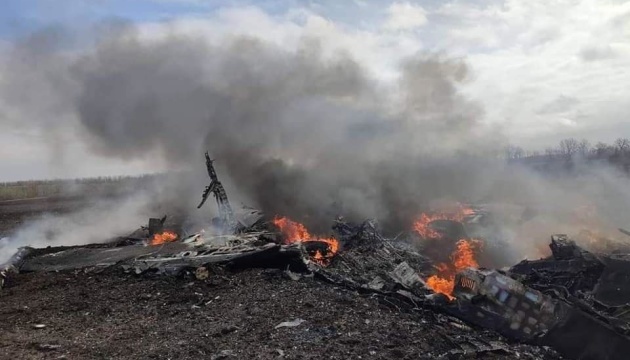 Russia loses 200,000 soldiers, 2,000 tanks in Ukraine - Commander of NATO forces in Europe
Since Russia's full-scale invasion of Ukraine, Moscow has lost 200,000 soldiers and more than 1,800 officers killed and wounded.
This was stated by the Supreme Commander of the Joint NATO Forces in Europe and Commander of the U.S. Armed Forces in Europe, General Christopher Cavoli, Ukrinform reports with reference to Spiegel.
"In the opinion of the commander-in-chief of NATO forces in Europe, after Russia's attack on Ukraine, NATO must adapt to the new reality. The scale of this war is incredible," the report says.
According to Cavoli, Russia has already lost more than 2,000 battle tanks; over 200,000 soldiers and more than 1,800 officers as "killed or wounded." According to the American general, on average, the Russian army fires off more than 23,000 artillery rounds per day.
In Cavoli's opinion, when tough times come for NATO, "hard power" should be the argument. "If the other guy comes with a tank, you must have a tank," he said, according to the report published in German.
At the same time, Cavoli pointed out that the lesson of the Cold War is that precision matters. The production capacity of defense industries is also important. According to the commander, the one who can produce ammunition the fastest wins the war.
As Ukrinform reported earlier, Commander-in-Chief of the Armed Forces Valeriy Zaluzhnyi of Ukraine had a phone call with General Cavoli. During the conversation, the supply of international defense aid to Ukraine and training of Ukrainian units on the territory of partner countries were discussed.