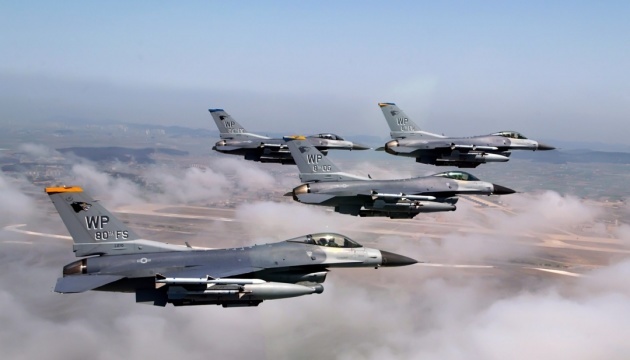 NATO general stands for sending Ukraine F-16s, long-range missiles
Commander-in-chief of NATO forces in Europe, U.S. General Christopher Cavoli, is convinced that providing Ukraine with advanced Western military technology, including F-16 fighter jets, unmanned aerial vehicles, and long-range capabilities, will allow the nation to defeat Russia.
This is reported by Politico, according to Ukrinform.
On Friday, during a closed briefing with more than 10 U.S. lawmakers, Cavoli was asked whether the F-16 fighters would help Ukraine win the war against Russia. He responded: "Yes," according to five people in the room who spoke with Politico on the condition of anonymity.
Cavoli said Ukraine needs longer-range missiles to allow its forces to strike Russian positions from farther away, putting headquarters and rear supply lines at risk, which would help disrupt the Russian war machine inside Ukraine.
Politico notes that this response from the American general goes further than the previous public comments of highest-ranking U.S. officials, who said that they did not rule out the transfer of fighter jets in the future, but emphasized the priority of providing Ukraine with air defense capabilities immediately.
At the Munich Security Conference, Cavoli said the United States and its allies should provide Ukraine with the most advanced weapons they have, including advanced aircraft, drones, and missiles with ranges over 100 kilometers.
Those weapons would do a better job positioning Kyiv to repel Moscow's troops, Cavoli said.
As reported, Defense Minister Oleksii Reznikov stated in an interview with Ukrinform after the ninth Ramstein meeting on February 15 in Brussels, Ukraine has enough munitions to repel the Russian onslaught.
Photo: ghall.com.ua