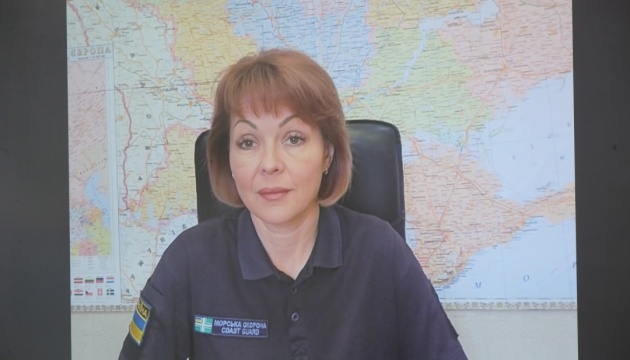 No critical force in Transnistria capable of opening "second front" against Ukraine - Ukraine army spox
Provocations are not ruled out on the border with Moldova, but currently no activity is being observed on the part of the enemy in the Transnistrian sector.
This was reported by the head of the joint press center for Ukraine's Southern Defense Forces, Natalia Humeniuk, who spoke at the national telethon, an Ukrinform correspondent reports.
"Our defense forces at the border area provide general interaction with an adequate response to the likelihood of any threats from that direction. Currently, these threats are not critical. We are talking about the probable operations by sabotage and recon groups, or some kind of provocations such as shelling of the state border areas – none of those can be ruled out. We are observing closely. Currently, there is no activity on that side of the border," the spokeswoman said.
According to the spokesperson, the troops that have been amassed by the aggressor power in the area of Transnistria do not constitute a critical force capable of opening a second front against Ukraine. "They will still need support, and geographically they can't get it. That is why we are observing that now it's more about psyops targeting Moldova, where they are trying to destabilize the socio-political system," Humeniuk said.
As reported by Ukrinform, Ukraine has strengthened border control with Moldova in the breakaway region of Transnistria, where a Russian military contingent is stationed.
On February 23, the Russian Ministry of Defense announced that Kyiv is allegedly plotting provocations in Transnistria, which will involve Azov fighters. The Russian agency claims that as a pretext for the Ukrainian invasion, Kyiv is set to stage a hoax Russian offensive from Transnistria.
Moldova later refuted Russia's fake reports claiming Ukraine intends to "attack" Transnistria.