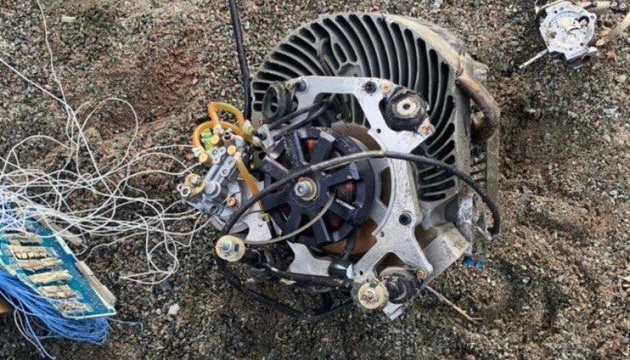 Russia now launching Iranian drones from Briansk region, closer to Kyiv - British intel
Russia started launching Iranian-made Shahed kamikaze UAVs from the Briansk region, hoping to shorten the distance to Kyiv and stretch Ukrainian air defense forces.
That's according to the British Defense Ministry citing an intelligence update on Twitter, as seen by Ukrinform.
On February 27, 2023, the Ministry of Defense of Ukraine confirmed the shooting down of 11 Shahed drones out of 14 launched overnight.
Serhiy Popko, Head of the Kyiv City Military Administration, said that nine of them were shot down in the Kyiv airspace. It is reported that three more Shahed UAVs were downed in Chernihiv region in northern Ukraine.
Prior to the latest attack, on February 26, there had been no reports of Russian drones flying into Ukraine since approximately February 15. Such a drop in the strike UAV use likely indicates that Russia has exhausted its current stockpiles and will likely look to replenish them.
Given the attack vector, these Shahed UAVs were most likely launched from Russia's Briansk region. Previously, the only launch point observed from mid-December 2022 was the Krasnodar Territory, across the Sea of Azov.
"A second launch site would give the Russians a different axis of attack, closer to Kyiv. This is likely to decrease time in the air over Ukraine and an attempt to further stretch Ukrainian air defences," the report reads.
As reported earlier, in its previous update, British intelligence said the Russian missile strike capabilities were significantly affected by the loss of the A-50U long-range reconnaissance aircraft, which was damaged a few days ago by an explosion at the Machulyshchi airfield in Belarus.