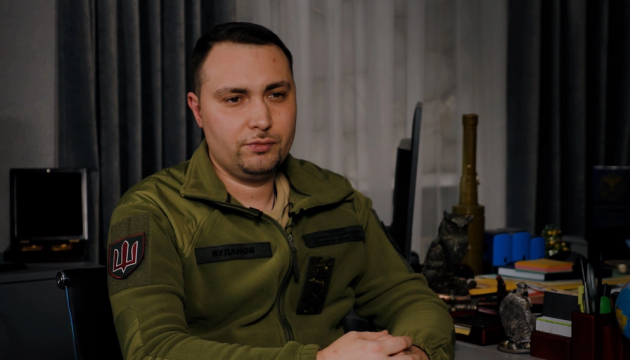 Serbia refuses to give Russia weapons - Ukraine intel
The Serbian government, of whom many in Russia had great expectations, refused to send Moscow weapons amid an ongoing invasion of Ukraine.
This was stated by the head of the Main Intelligence Directorate of Ukraine's Defense Ministry, Kyrylo Budanov, who spoke with the Voice of America, Ukrinform reports.
"In fact, almost the only country that actually transfers (to Russia – ed.) more or less serious weapons is Iran. I won't tell you anything new here. There were reports that something was coming from North Korea, but we have no confirmation of this. And there is not a single case where we would record that some weapon came from North Korea and that it was used. Maybe we just haven't seen it yet or perhaps goes to cover some other needs. As for other countries, Russia is just trying to buy anything anywhere - because their problems are indeed significant. Serbia, for which everyone in Russia had high hopes, refused to send them weapons," Budanov said.
According to the intelligence chief, there are certain efforts undertaken by Russia to buy weapons through third countries on a more or less large scale.
"Now they are trying with Myanmar. We will see what will come of this over time. But in fact, in terms of weapons supplies, Russia is limited to Iran. That's as of today," added the GUR chief.
Budanov said that the Russian Federation is in fact a "bubble" state.
"And how many times has this already been voiced? 'The red line! Russia will use nuclear weapons, it is already using them almost!' This has been going on for some time... The first time it happened was late spring, and then it continued once every month and a half. The climax was from late summer to mid-fall. Did it happen? No, it didn't. Can they inflict this blow? Hypothetically, everything is possible in this life. Is it realistic? No, it is not possible. That's because Russia is a 'soap bubble' state, let's say. They exaggerate everything," Budanov said.
According to the top intelligence official, the Russian leaders are far from the idiots they are trying to pose as before the whole world.
"They clearly understand the main thing: nuclear arms are not weapons – they are a means of strategic deterrence. Second, the use of a nuclear deterrent by anyone in the world will lead to, let's say, fatal consequences for whoever does it. Whoever it is," added the head of the GUR.
Earlier, Budanov said that more than 60% of Russia's military hardware had been taken out of long-term storage depots in Russia, which is lacking armored combat vehicles as many newly-formed units are forced to drive Ural and KamAZ trucks instead.
Photo: LIGA.net