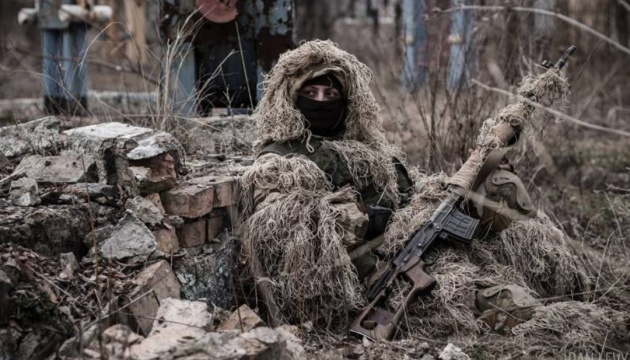 Russia sheltering its warplanes from Ukrainian strikes - intel
The combat aircraft of the terrorist state are based mainly on Russian territory, at least 200 km from the state border of Ukraine, beyond the range of Ukrainian strike capabilities.
That's according to Andriy Yusov, a spokesman for Ukraine's defense intelligence, who spoke with the Kyiv Post, Ukrinform reports with reference to the Defense Ministry's Main Intelligence Directorate (GUR).
Referring to the GUR estimates, Yusov said Russians can employ aviation to support Russia's ground forces in eastern Ukraine.
"These forces could primarily be used in Donbas. Russia's offensive in the east is underway, and this is the implementation of Putin's plan to capture the territories of Donetsk and Luhansk regions by the end of March," Yusov said.
However, the GUR spokesman predicts that Moscow's attempt to conquer the eastern regions of Ukraine will fail – with or without planes.
"Russia will not be able to implement this plan. In order to defend Ukraine, we need not only to strengthen our air defenses, we also need warplanes," added the official.
As Ukrinform reported earlier, the U.S. and its allies are skeptical that Moscow has achieved the ability to capture and hold more Ukrainian territories, despite further amassing of Russian troops.