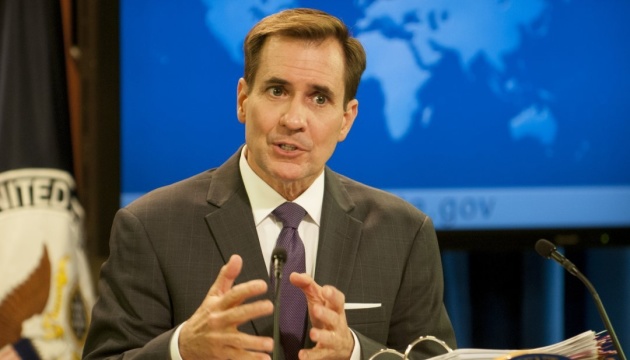 White House: US would welcome decision of other countries to provide fighter aircraft to Ukraine
The United States considers it the sovereign right of each state to make decisions on the supply of MiG-29 or other fighter aircraft to Ukraine, and the United States would welcome such decisions.
"We have never dictated to another partner what they can or can't give or on what timeline. And if — if one of our allies and partners wants to provide fighter aircraft to President Zelensky, that's certainly a sovereign decision that they have every right to make, and we would welcome that," National Security Council Coordinator for Strategic Communications John Kirby said at a press briefing on Friday, commenting on the possibility that Poland may give MiG-29 jets to Ukraine.
He also noted that the United States remains in constant communication with the Ukrainian side about the needs of the Armed Forces of Ukraine.
"Those needs have evolved as the war has evolved, and we'll see where this goes," Kirby added.
Earlier, President of Poland Andrzej Duda said that his country will consider the transfer of MiG-29 fighter jets in service with the Polish army to Ukraine. If a broad aircraft coalition is formed, Poland will certainly join it.