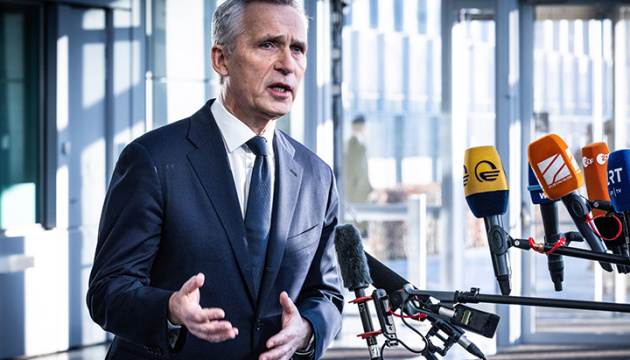 At least four states strike ammunition production deals - Stoltenberg
Against the background of the extraordinary intensity of munitions use in the Russian war against Ukraine, there is an urgent need to increase their production.
This was stated by NATO Secretary General Jens Stoltenberg, who spoke at a briefing in Brussels, an Ukrinform correspondent reports.
"The US, France, Germany, Norway have already signed contracts with the industry... meaning that production is now ramping up," said Stoltenberg.
In particular, the production of 155-millimeter ammunition is being adjusted, which enables NATO to replenish NATO's stockpiles and provide Ukraine with support, which is crucial for Ukraine to win the war.
The NATO leader noted that for several months, an extremely intensive utilization of ammunition has been observed. Partners "reacted" to the situation last fall, it will take time, but the process is developing. Investments are needed, and joint orders and procurement are also advisable, the Secretary General emphasized.
As reported, the day before the Minister of Defense of Germany, Boris Pistorius, announced that Germany had signed a contract with Rheinmetall for the production of ammunition for Gepard self-propelled guns, which are massively fired by the Ukrainian Army.