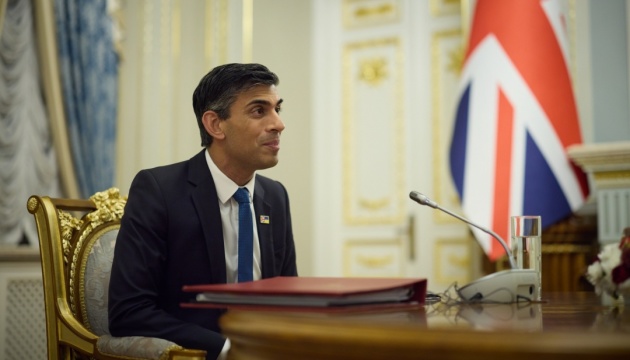 Sunak instructs Wallace to look into which warplanes UK could supply to Ukraine
UK Prime minister Rishi Sunak has asked his defense secretary, Ben Wallace, to investigate what jets the UK could potentially give to Ukraine, Downing Street has said.
That's according to The Guardian, Ukrinform reports.
"The prime minister has tasked the defence secretary with investigating what jets we might be able to give but, to be clear, this is a long-term solution rather than a short-term capability, which is what Ukraine needs most now," the prime minister's official spokesman said.
He stressed that no decision had been taken on whether to supply UK jets to Ukraine, but that the issue is being "actively" considered by Wallace.
"What we have not made a decision on is whether we send UK fighter jets. Obviously there is an ongoing discussion among other countries about their own fighter jets, some of which are more akin to what Ukrainian pilots are used to," he said.
The UK was hoping to receive the first Ukrainian pilots for training this spring, he noted, adding that "obviously we want it to start as soon as possible".
Stressing that these planes were "complex pieces of military equipment", the spokesman said: "We think this is right to provide both short-term equipment like Challenger tanks, additional guns, longer-range capabilities that can help win the war now, but also look to the medium-to-long term to ensure Ukraine has every possible capability it requires."