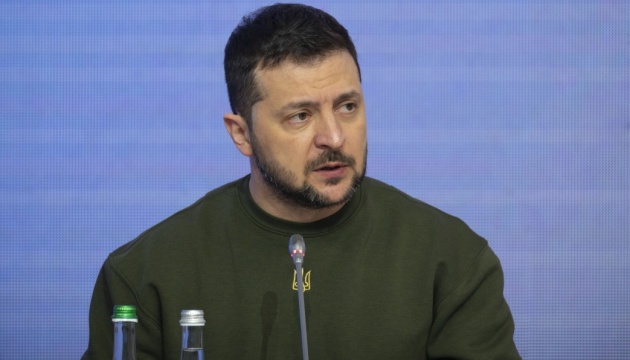 Zelensky: 'Coalition of long-range missiles' will make evil leave Ukraine
Ukrainian President Volodymyr Zelensky has called on the West to provide Ukraine with long-range missiles to make the Russian aggressor completely retreat from Ukrainian territory.
According to an Ukrinform correspondent, Zelensky said this in his speech in Westminster Hall in London on Wednesday, February 8.
"Ukrainian soldiers are being trained in Britain, in particular, to operate Challengers - your main battle tanks. And it's a 'tank coalition' in action. And I thank you, thank you Rishi [UK Prime Minister Rishi Sunak] for this powerful defensive step, for tank assistance. The 'coalition of long-range missiles' is the latest of all. It will allow us to make the evil completely retreat from our country," he said.
Zelensky added that long-range missiles would help Ukraine launch strikes deep into the Ukrainian territories occupied by Russia.
According to Zelensky, the evil is still around, "and the battle continues." "We know how it's going to end and how we're going to feel the day victory comes. Every day we continue to pay with lives. Pain and tears are bringing our victory closer, with the lives of all our people, our heroes," he added.
Photo: Office of the President of Ukraine