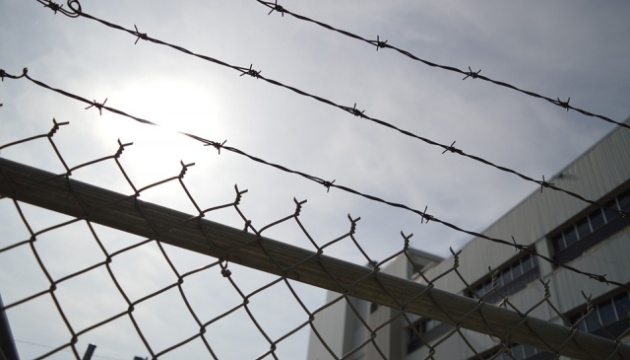 Threatened with new charges, Russian convicts forced to join Wagner Group
Russian prisoners are forced to join the ranks of the Wagner Group, being threatened with new criminal charges. Recruitment is also ongoing in some Russian pre-trial detention centers.
This was reported by the Agentstvo.Novosti Telegram channel with reference to two lawyers and a rights defender, according to Ukrinform.
"The operatives with the Ministry of Internal Affairs or the FSB come, promise to raise old cases from 10-20 years ago, for which the statute of limitations has already expired, and intimidate them, claiming they will re-initiate cases against those who refuse to go to war," said lawyer Yana Gelmel.
According to the lawyer, prisoners are under pressure in the colonies of Samara, Rostov, and Krasnodar regions, as well as some regions of the North Caucasus.
Rights activist Oksana Asaulenko also reported on similar methods of pressure being applied in the colonies of Perm region. For example, she told about a prisoner who had five months left before his expected release. According to the man's mother, in the latest call he let her know that he was forced to sign a contract with the Wagner Group.
Another lawyer, who preferred not to be named, confirmed that inmates are being recruited under threats. According to the lawyer, the most active recruiting campaigns are going on in the colonies across the regions near the Ukrainian border.
Also, sources of the outlet report that the suspects in custody began to be offered to join the Wagner in detention centers with promises to close their criminal cases. The interlocutors reported that such a practice had developed in Pre-Trial Detention Center 1 in Samara, Pre-Trial Detention Center 5 in Moscow, as well as in the detention center in Perm.
According to Gelmel, the new methods of recruiting Russian prisoners are applied due to the fact that fewer and fewer people are ready to sign a contract with the Wagner, as information began to reach the colonies about the number of killed and wounded among those who agreed to go to war in the summer and autumn of 2022.
In December, the strategic communications coordinator of the U.S. National Security Council, John Kirby, said that the number of the Wagner Group in Ukraine could reach 50,000, 90% of whom are former prisoners. In January, this information was partially confirmed by the Ministry of Defense of Great Britain.
According to Olga Romanova, head of the "Rus Sidiashchiaya charitable foundation, out of 50,000 prisoners recruited by the Wagner, about 10,000 people remained at the front. Others were either killed, wounded, went missing, deserted, or surrendered.