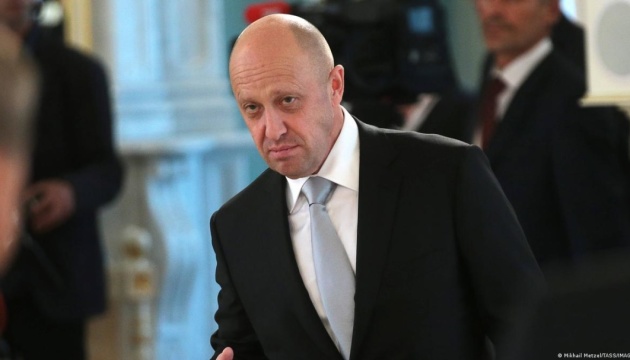 White House explains why Wagner Group leader spared no effort to seize Bakhmut
Yevgeny Prigozhin, head of the Wagner Group, which both Ukraine and the U.S. reconized as an transnational criminal orrganization, has a personal economic interest in capturing the Ukrainian city of Bakhmut in the country's east.
This assessment was expressed by John Kirby, the White House National Security Council coordinator, who spoke at a press briefing on Monday, Ukrinform's own correspondent reports.
"The handsome man seems to be most interested in capturing Bakhmut. We believe that he is doing this for personal gain - not only to improve his own status in the Kremlin hierarchy, but also because there are gypsum mines there. And he could have certain economic benefits by capturing Bakhmut," the White House representative explained.
He emphasized that the city is currently undergoing intense fighting: "Ukrainians continue to fight for Bakhmut."
At the same time, the representative of the White House emphasized that the United States will focus on providing Ukraine with all the necessary security assistance. The main goal of these efforts is to ensure success not only for the Armed Forces on the battlefield, but also for Ukrainian diplomacy at the negotiating table when it comes down to it.
As reported by Ukrinform, a meeting of the Headquarters of the Supreme Commander-in-Chief was held on Monday in Kyiv, among other issues the situation in the Bakhmut direction was discussed.
"Mr. Prigozhin seems to be the most interested in taking Bakhmut. We think it's because of selfish personal gain, not only to improve his elevated status within the Kremlin hierarchy, but also because there are gypsum mines there. And he might have some economic gains to be made by taking Bakhmut," Kirby said.
"And he's not afraid to throw convict after convict into the... so it remains to be seen exactly what's gonna happen on the battlefield," said the official.
He noted that there is intense fighting in the area: "Ukrainians are still fighting hard for Bakhmut."
Kirby stressed that the U.S. is going to "stay focused on though is continuing to provide Ukraine security assistance it needs so that it can be successful across all of that battlefield so that they can be successful at the negotiating table if and when it comes to that."
As Ukrinform reported earlier, on Monday, President Volodymyr Zelensky held a meeting of the Supreme Commander-in-Chief's Staff, where the situation in the area of Bakhmut was discussed.