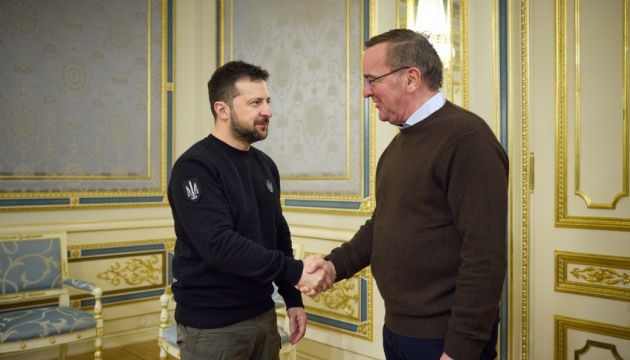 Germany says Leopard 2 tanks will be delivered to Ukraine in late March
German Defense Minister Boris Pistorius has said that Leopard 2A6 main battles tanks that Germany earlier pledged to provide to Ukraine will be delivered to the country in late March.
That's according to the Twitter account of the German Defense Ministry, Ukrinform reports.
"Next concrete steps for our support for Ukraine: Defense Minister Pistorius spoke today to Ukrainian President Volodymyr Zelensky and his counterpart Oleksii Reznikov. The Leopard 2 A6 battle tanks from German will be available at the end of March," the tweet reads.
It was also stated during the visit that Germany would supply Ukraine with five more Gepard self-propelled anti-aircraft guns, guided missiles, five Dachs armored engineer vehicles and five Biber armored bridge layers.
Photo: Office of the President of Ukraine