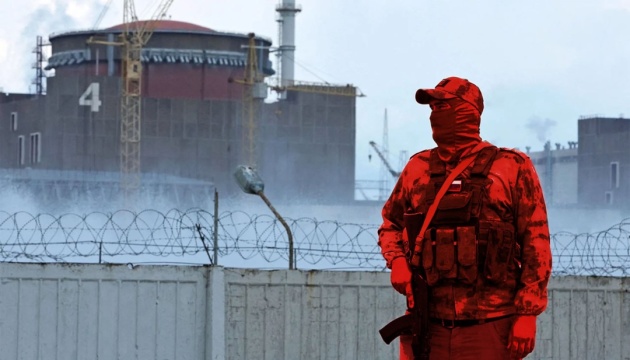 Ukraine monitoring Russian forces' nuclear component - intelligence spox
Ukrainian intelligence keeps the nuclear component of Russia's armed forces "under constant control."
This was reported by Vadym Skibitskyi, the spokesman for the Main Intelligence Directorate of Ukraine's Defense Ministry, according to Ukrinform.
"Ukrainian intelligence constantly monitors the movement of all (nuclear - ed.) carriers and monitors active measures that the 12th main department of the Russian defense ministry, responsible for the preparation and delivery of nuclear charges to carriers, may conduct or is conducting. This isn't an easy process but we have experience in monitoring and gathering intelligence on strategic and other exercises of nuclear forces, which have been held since 2014. That is, we know all the procedural issues. Because of this, the GUR of Ministry of Defense constantly keep the nuclear component of the Russian armed forces under control," Skibitskyi noted.
As reported by Ukrinform, Russia's top officials regularly issue veiled threats to deploy nuclear weapons against Ukraine. After the latest such threats, Ukrainian President Volodymyr Zelensky said that he does not dismiss this as a "bluff" and that he takes Russia's nuclear threats seriously.
In October 2022, Zelensky emphasized that NATO and the entire international community should review the procedure for responding to the possible use of nuclear weapons by Russia and provide for preventive strikes.