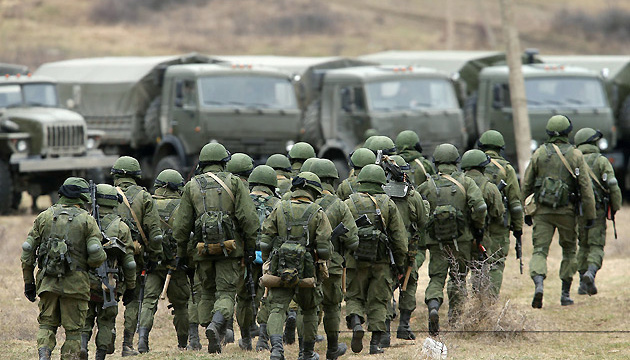 Ukrainian intelligence predicts Russian offensive efforts in Donetsk, Luhansk, Zaporizhia regions
In the spring and summer of 2023, Russia plans to call up for military service up to 500,000 people to support offensive operations in the east and south of Ukraine.
The Russian offensive may be launched in Donetsk, Luhansk, and Zaporizhia regions, as reported by Vadym Skibitskyi, the spokesman for the Main Intelligence Directorate of Ukraine's Defense Ministry, Ukrinform reports.
"Timely data on the deployment of reserves and assessments of rapid changes in the enemy units' potential are important. For example, in January 2023, we saw that Russia intended to mobilize 300,000 to 500,000 people into the army to support offensive operations in the east and south of Ukraine in the spring and summer of 2023. The relevant order to mobilize 500,000 conscripts in January is in addition to the 300,000 called up in October 2022. And this is another clear sign that the Kremlin has no intention of ending the war. We have determined that the Russian offensive efforts may be launched in Donetsk and Luhansk regions and, possibly, in Zaporizhia region. At the same time, Russian troops will further defend (part of – ed.) Kherson region and Crimea," said Skibitskyi.
He emphasized that the new wave of military call-up in Russia will last up to two months. Still, the implementation of their plans is directly dependent both on how Russian reservists are equipped, as well as on the level, quality, and pace of Western military support for Ukrainian defenders.
The intelligence official recalled that Ukraine's high-precision strikes on enemy manpower clusters, as in occupied Makiivka, exert massive psychological pressure on enemy troops.
As Ukrinform reported earlier, on February 4, the General Staff announced that the enemy forces were regrouping in separate directions. The main efforts focus on offensive operations in the Kupiansk, Lyman, Bakhmut, Avdiivka, and Novopavlivka directions.