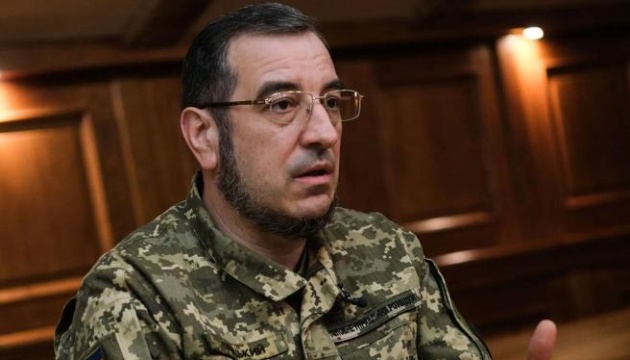 Ukraine intelligence aware of situation of Russia's defense industry
Ukrainian intelligence is working including in cyberspace in order to learn more about the state of affairs in the Russian defense-industrial complex and eventually destroy the chains of component supply.
This was reported by Vadym Skibitskyi, the spokesman for the Main Intelligence Directorate of Ukraine's Defense Ministry, Ukrinform reports referring to the agency's press service.
"In today's world, cyberspace is a klondike of information. We analyze all data in order to understand the situation of the Russian defense-industrial complex, their critical elements. For example, if it is a cruise missile or some high-precision ammunition, such weapons are manufactured by more than one enterprise. So dozens of plants and design bureaus may be involved in production, upgrade, and maintenance. And if we find at least one entity in this chain that produces some important component, without which the missile won't fly, and if we make sure that there are no such supplies, this will be a real success," Skibitskyi emphasized.
He noted that international sanctions is currently one of the enemy's key problems because the ban on the supply of military and dual-use goods in 2022 has come into effect. Also, everything related to high-tech weaponry is under sanctions. At the same time, the Russians are learning to circumvent restrictions, so the question of blocking these channels arises, Skibitskyi said.
"When we see that the Russian Federation uses a lot of components made by the world's leading countries, we must take measures to stop the supply of such critical components. Our specialized scientific research facility disassembles all trophy samples to the pin. We know all the secrets of trophy weapons, and there are never any small things here. We share this information with our partners in order to block the supply channels for components," the intelligence spokesman said.
According to Skibitskyi, the enemy is going to simplify arms production. This allows them to boast of numbers but in terms of characteristics, it is not the same weapon anymore. Simplification of production concerns first of all high-precision weapons, and as a result it ceases to be such, the intelligence representative noted. According to the official, if the Russians have no certain components of Western production, they just simplify the control or navigation systems, etc. While it remains a powerful missile, it does not meet the characteristics that were in place initially, he added.
As reported by Ukrinform, on February 2, Ukraine handed over to its European partners a list of Russian companies involved in the production of missiles, for their inclusion in the 10th EU sanctions package.