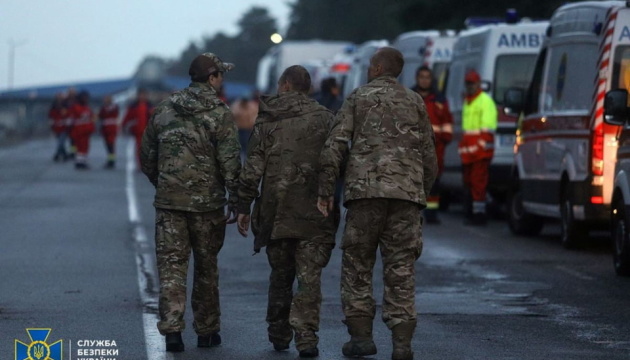 Zelensky: 1,762 Ukrainians return from Russian captivity
As many as 1,762 Ukrainian men and women have returned from enemy captivity since the beginning of Russia's full-scale invasion of Ukraine.
Ukrainian President Volodymyr Zelensky said this in his nightly video address, Ukrinform reports.
"Since February 24, our team has managed to return totally 1,762 Ukrainian men and women from Russian captivity. I also thank all those involved in helping these people after their return," Zelensky said.
According to him, 114 privates and sergeants and two officers were returned from enemy captivity on Saturday. "Soldiers of our army, the National Guard, territorial defense, Navy, border guards, and the State Emergency Service. We are constantly working to bring home all our people held in Russian captivity. And I'm happy every time it succeeds," Zelensky said.