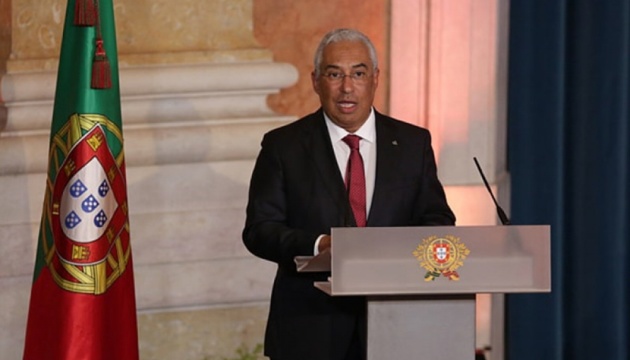 Portugal PM reiterates intention to send Leopard tanks to Ukraine
The Prime Minister of Portugal, Antonio Costa, this morning confirmed the country's intention to send Leopard 2 battle tanks, which are in service with the country's army, to Ukraine.
That's according to the Portuguese publication Dario de Noticias, Ukrinform reports.
"On Saturday morning, the Prime Minister announced that Portugal can hand over tanks to the Armed Forces of Ukraine, and added that the logistics operation with Germany is currently underway to restore some of the tanks. Antonio Costa said this after his visit to the Portuguese military mission in the Central African Republic. He noted that the transfer of these tanks to Ukraine will not harm the country's national military capabilities in terms of equipment," the publication says.
The head of the government noted that he is already aware of the number of tanks that are being prepared for shipment to Ukraine, but will inform about it additionally "at the appropriate time." Currently, Portugal is working with Germany to deliver spare parts for these combat vehicles in order to hand them over to Ukraine in operational condition. He noted that, based on the initiatives currently under consideration in Europe, these tanks may arrive in Ukraine at the end of March.
Some of these tanks were delivered to the armed forces of Portugal in 2007 and were used intensively. Some of them are in an inoperable condition and have not been serviced for years. Based on this, work on their restoration is now underway.
As already reported, after the regular meeting of the Ukraine Defense Contact Group in Ramstein, Germany decided to transfer some of its Leopard 2 tanks to Ukraine, and to allow other countries that have these combat vehicles in service with their own armies to also transfer this equipment to the Armed Forces of Ukraine.