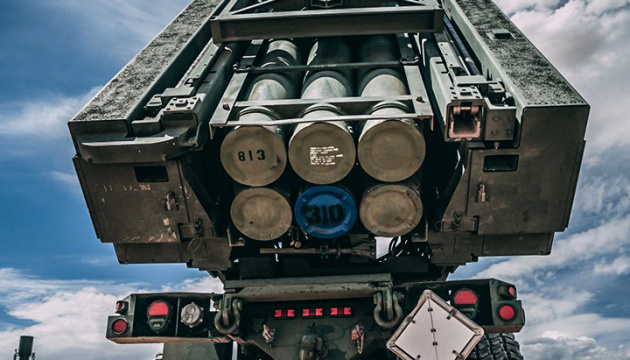 New US aid package for Ukraine includes air defense, MRAP vehicles, ammunition for HIMARS
The U.S. Department of Defense has published a detailed list of weapons and equipment that will be transferred to Ukraine as part of a new package of security assistance for Ukraine announced on Friday.
The Pentagon said this in a statement posted on its website, Ukrinform reports.
"This [package] includes the authorization of a Presidential Drawdown of security assistance valued at up to $425 million, as well as $1.75 billion in Ukraine Security Assistance Initiative (USAI) funds)," the report reads.
At the same time, it is specified that the first part of the package provides Ukraine with additional ammunition for High Mobility Artillery Rocket Systems (HIMARS), additional 155mm artillery rounds, additional 120mm mortar rounds, 190 heavy machine guns with thermal imagery sights and associated ammunition to counter Unmanned Aerial Systems, 181 Mine Resistant Ambush Protected (MRAP) Vehicles, 250 Javelin anti-armor systems, 2,000 anti-armor rockets, Claymore anti-personnel munitions, demolitions munitions, cold weather gear, helmets, and other field equipment.
Under the USAI-financed package, the Department of Defense will provide Ukraine with two HAWK air defense firing units, anti-aircraft guns and ammunition, equipment to integrate Western air defense launchers, missiles, and radars with Ukraine's air defense systems, equipment to sustain Ukraine's existing air defense capabilities, air defense generators, Counter-Unmanned Aerial Systems, four air surveillance radars, 20 counter-mortar radars, spare parts for counter-artillery radars, Puma Unmanned Aerial Systems, precision-guided rockets, secure communications equipment, medical supplies, funding for training, maintenance, and sustainment.
The Pentagon on Friday announced more than $2 billion as a new package of security assistance for Ukraine.