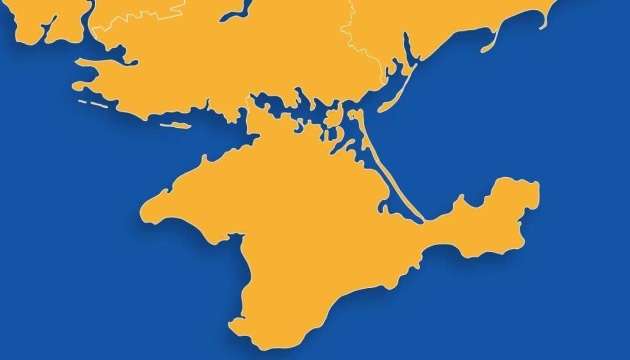 Top spy believes Ukrainian troops crossing into Crimea not to trigger nuclear strike
The head of the Main Intelligence Directorate of Ukraine's Defense Ministry, Kyrylo Budanov, has denied the assumption that the advance of Ukrainian forces into Crimea would provoke Russian President Vladimir Putin to deploy nuclear weapons against Ukraine.
That's according to Budanov's interview with The Washington Post, Ukrinform reports.
"This is not true. And Crimea will be returned to us. I'll tell you more: It all started in Crimea in 2014, and it will all end there," Budanov said, answering a journalist question of whether Russia could nuke Ukraine if the latter's army enters the temporarily occupied Crimea.
"It's a scare tactic," he added.
"Russia is a country that you can expect a lot from but not outright idiocy. Sorry, but it's not going to happen. Carrying out a nuclear strike will result in not just a military defeat for Russia but the collapse of Russia. And they know this very well," Budanov went on to say.
The defense intelligence chief also noted that "we must do everything to ensure that Crimea returns home by summer."
As reported, the former commander of the U.S. EUCOM, General (Rtd) Mark Hertling, expressed his belief that Ukraine is able to win the war and regain all the territories temporarily occupied by Russia, including Crimea.