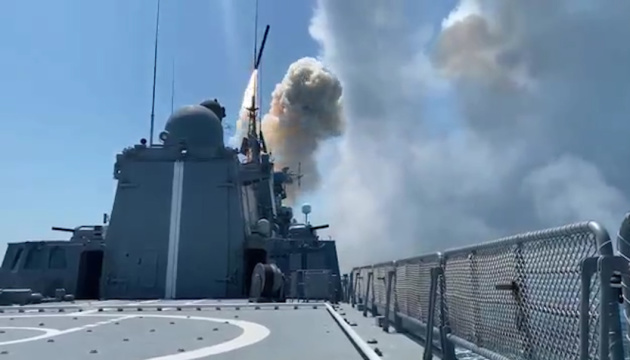 Russia keeps three missile carriers off Crimea coast combat ready
Russia keeps 12 warships on combat duty in the Black Sea, including three carriers of Kalibr cruise missiles with a total salvo of about 20 missiles.
This is reported on Facebook by the press service of the Ukrainian Navy, according to Ukrinform.
In the Sea of Azov, the enemy continues to control sea routes by keeping a warship on combat duty.
There are 10 enemy warships in the Mediterranean Sea, five of them carrying Kalibrs with a total salvo of 72 missiles.
As reported by Ukrinform, on January 30, the head of the joint press center of Operational Command South Natalia Humeniuk, said that there are "extremely few" Kalibr missiles left in Russia's stock so the enemy is "saving" them to hit critical infrastructure facilities across Ukraine.