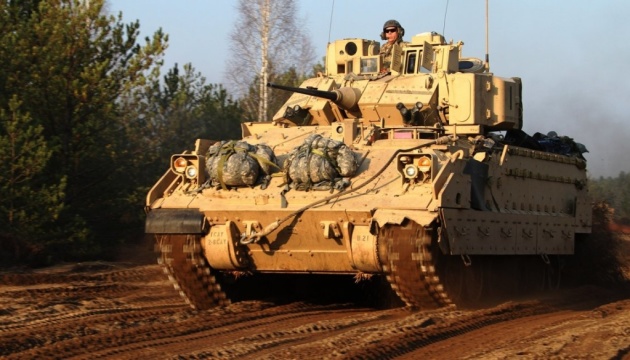 U.S. sends first batch of Bradleys to Ukraine
More than 60 Bradley Fighting Vehicles are already being transported to Ukraine as part of the U.S. military assistance to the nation.
That's according to the Pentagon report, seen by Ukrinform.
"The shipment — containing more than 60 Bradleys — left the shores of North Charleston, South Carolina, last week, and will provide the Ukrainian forces with additional offensive and defensive capabilities to protect their borders against Russia's illegal invasion," the report reads.
"In addition to the large security assistance package announced [mid-January] by the Department of Defense with significant additional air defense and armor capabilities for Ukraine, multiple nations announced similar significant support to include Germany and Netherlands' contributions of Patriot missile air defense capabilities, Canada's procurement of a [National Advanced Surface-to-Air Missile System] and the United Kingdom's donation of Challenger 2 tanks … just to name a few," a senior defense official said during a background briefing.
As Ukrinform reported earlier, last week, the U.S. said it would be giving Ukraine Ambrams tanks, while Germany and a number of other European nations vowed Leopard 2 MBTs.