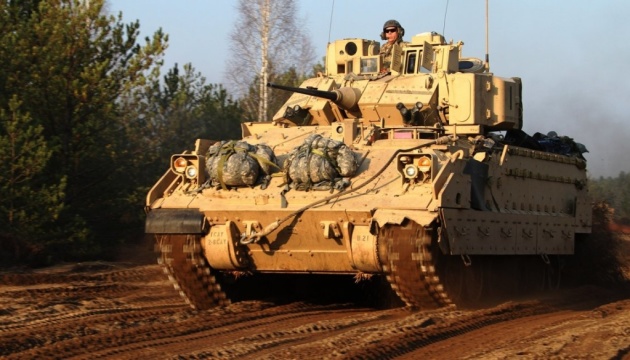 Pentagon says first Bradley IFVs to arrive in Ukraine in coming weeks – media
The first batch of U.S. Bradley infantry fighting vehicles is expected to arrive in Ukraine in the "relatively near future", within weeks.
"In the last announced package of weapons, we focused on providing the Ukrainians with capabilities that they can use immediately to change the balance of forces on the battlefield," an anonymous high-ranking official of the U.S. Department of Defense told the Voice of America on Monday.
In addition, he noted that Russia tried to strengthen its positions on the entire front line with tens of thousands of mobilized personnel after suffering serious losses in Bakhmut. However, these soldiers are "poorly equipped, poorly trained, and rushed into the battlefield."
The Pentagon also confirmed that despite Russian offensive efforts, the Ukrainian troops continue to successfully defend themselves, in particular, in Bakhmut direction.
As reported, in two large-scale packages of military aid, the United States announced the transfer of more than 100 Bradley infantry fighting vehicles to Ukraine. Currently, the Ukrainian military is undergoing several weeks of training on vehicles in Germany.
ol