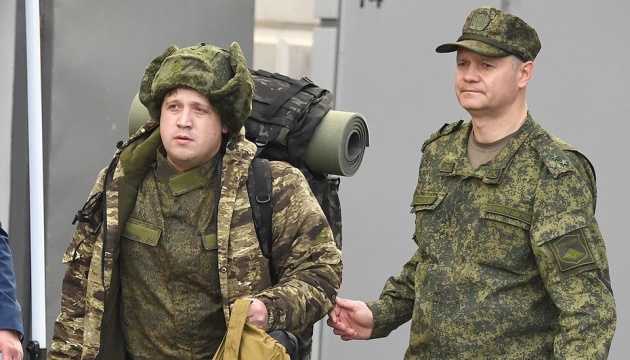 Russia may run another wave of mobilization - British intelligence
The Russian authorities likely mull another round of conscription within the framework of "partial mobilization".
This is stated in the latest update by British intelligence, posted on Twitter by the country's defense ministry, Ukrinform reports.
According to the update, on January 22, media reports said Russian border guards prevented Kyrgyz migrant workers with dual passports from leaving Russia, telling the men that their names were on mobilization lists.
In addition, on January 23, the spokesman for the Russian president, Dmitry Peskov, stated that the decree on "partial mobilization" remains in effect, claiming that it is necessary to ensure stable operation of the Russian armed forces.
Observers questioned why the measure had not been officially rescinded.
"The Russian leadership highly likely continues to search for ways to meet the high number of personnel required to resource any future major offensive in Ukraine, while minimizing internal dissent," British intelligence said.
As reported by Ukrinform, British intelligence previously stated that the initiatives of the Russian authorities to implement military training programs for schoolchildren and students in Russian secondary and higher education testify to the increasing militarization of all spheres of life in Russia and are aimed at creating associations with the Soviet Union.