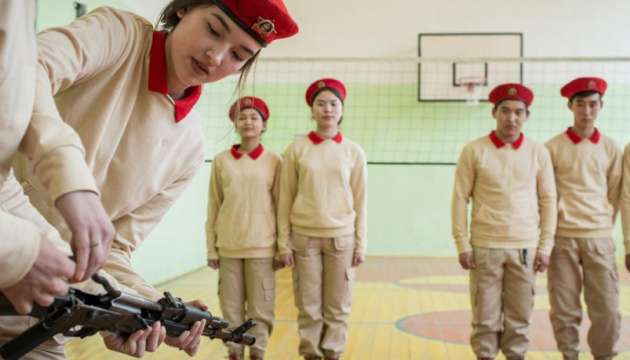 Russia militarizing education to evocate Soviet Union – British intelligence
The Russian government's initiatives to roll out a basic military training programme in schools and universities testifies to the further militarization of all spheres of life in wartime Russia.
That's according to an update by British intelligence, posted on Twitter by the country's defense ministry, Ukrinform reports.
"In recent weeks, the Russian Ministry of Education has provided more detail on the rollout of the previously announced plan to include basic military training in Russia's secondary school curriculum," the report says.
The module within the "Basics of Life Safety" course will include training with AK series assault rifles and hand grenades, military drill and salutes, and the use of personal protective equipment.
"The lessons will become mandatory from 01 September 2023. In addition, in December 2022, the Ministry of Science and Higher Education announced a 'military training basics' programme for university students," reads the update.
The initiatives highlight the "increasingly militarised atmosphere" in wartime Russia, as well as being a (likely deliberate) evocation of the Soviet Union: similar training was mandatory in schools up to 1993.
In the previous update by British intelligence, analysts noted that as a result of the attack on the Russian military base in Makiivka (occupied part of Donetsk region) on New Year's Eve, more than 300 servicemen were killed.