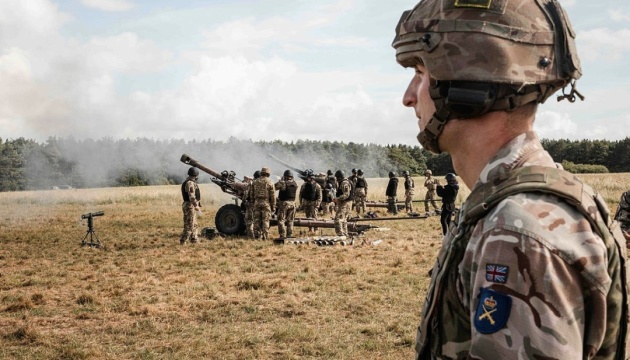 US will have to expand Ukraine army training for battlefield breakthrough - NYT
The advanced tanks received by Ukraine will not help make a breakthrough on the battlefield without additional efforts of Ukraine's allies, including the United States.
That's according to The New York Times, Ukrinform reports.
"For all the fanfare about the advanced battle tanks Ukraine secured from the West this week, they won't be the silver bullet that allows Kyiv to win the war. Instead, the United States military will, once again, attempt to remake an army in its own image to give Ukraine the best chance to break through entrenched Russian defenses," the article reads.
It notes that for a real breakthrough, Ukraine will need not only modern weapons, but also "an ad hoc training program to teach Ukraine's military to use all the new equipment together."
"It will be a crash course in what the U.S. military calls combined arms warfare, something that takes months if not years for American units to master," The New York Times reports.
According to the article, worried that a frozen conflict favors Russia, the United States and its allies began more earnest discussions in recent weeks about how to change the battlefield dynamics in Ukraine's favor.
Ukrainian President Volodymyr Zelensky said earlier that the Ukrainian army needs 300 to 500 tanks to carry out a counteroffensive against Russian troops.
Photo: General Staff of the Armed Forces of Ukraine