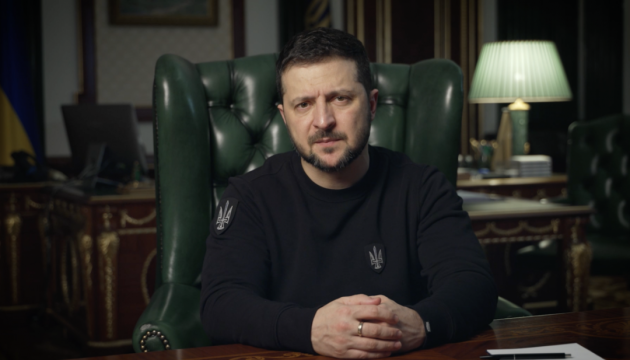 Zelensky: Ukraine needs 300-500 tanks now
The Ukrainian army needs from 300 to 500 tanks to carry out a counteroffensive against Russian troops.
"We need 300 or 500 tanks now. That's why I believe that we need tanks to carry out an offensive on our territory, on our land. We need armoured vehicles to protect our people, that's all," President of Ukraine Volodymyr Zelensky told Sky News in an interview.
He noted that due to a long time of delivery of Western weapons, he feels relieved only when the weapons provided to Ukraine by its partners are already being used by the Ukrainian military on the battlefield.
"Sometimes the delivery of the weapons takes months, you understand? I don't blame anyone, but, in response to your question, a sense of relief comes only after the weapons, which our partners give us, are already being used by our army," the President added.
As reported, the decision to provide Ukraine with German tanks was approved at a meeting of the government of Germany on the morning of January 25.
Later, German Defense Minister Boris Pistorius said on the sidelines of the Bundestag after a defense committee meeting that Leopard 2 tanks from Germany could be delivered to Ukraine in about three months.
Earlier, the British government approved a decision to provide Ukraine with a tank company of Challenger 2 main battle tanks – four immediately and eight a little later.
U.S. President Joe Biden officially announced the delivery of 31 American-made M1 Abrams tanks, as well as other military equipment to Ukraine.
ol