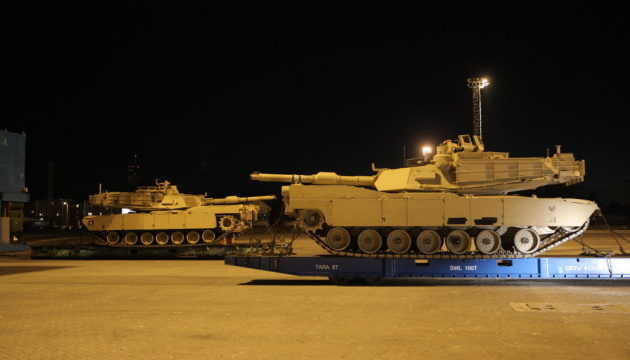 Pentagon confirms Washington considering sending Abrams tanks to Ukraine
The U.S. Department of Defense has confirmed that the U.S. administration is considering the possibility of providing Ukraine with U.S.-made Abrams M1 tanks, but will not make any statements on this issue at this time.
Defense Department Spokesperson Brigadier General Pat Ryder said this at a briefing on Tuesday, according to an Ukrinform correspondent.
"I am aware of the press reporting stating that the U.S. is considering providing Abrams tanks to Ukraine. I have no announcements to make at this time and when we do, we'll be sure to let you know," he said.
He also added that the United States continues "to remain in close contact" with Ukraine and its international allies and partners on Ukraine's most pressing security assistance requirements to include their near-, medium- and long-term needs.
The Wall Street Journal reported earlier, referring to U.S. officials, that the Biden administration is leaning toward sending a significant number of Abrams M1 tanks to Ukraine and an announcement of the deliveries could come this week.