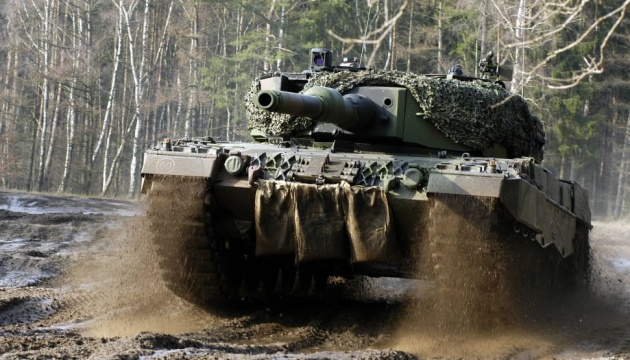 Germany decides to send Leopard tanks to Ukraine - Spiegel
After months of debate, German Chancellor Olaf Scholz has decided to supply Ukraine with battle tanks.
That's according to German magazine Spiegel, which refers to its sources in the government, Ukrinform reports.
"The decision has been made: Germany will supply Leopard 2 main battle tanks to Ukraine," the report reads.
According to the magazine, the issue concerns Leopard 2 A6 tanks.
The German government also wants to allow other nations such as Poland to send such tanks to Ukraine. Other allies, including those from Scandinavia, also want to supply Ukraine with Leopard 2 main battle tanks.
The Wall Street Journal reported on Tuesday afternoon that the United States is considering supplying a significant number of Abrams main battle tanks to Ukraine.
France is also considering sending battle tanks to the country.
Germany's decision was apparently preceded by several days of intensive consultations with allies, including Washington. Scholz has always emphasized that he would like to supply battle tanks only together with other countries such as the United States.
According to the magazine, the German-made Leopard tanks will allegedly be provided to Ukraine from Bundeswehr stocks. In the medium and longer term, other battle tanks from industrial warehouses could be restored to be fit for use.
German Defense Minister Boris Pistorius on Tuesday met with NATO Secretary General Jens Stoltenberg in Berlin.