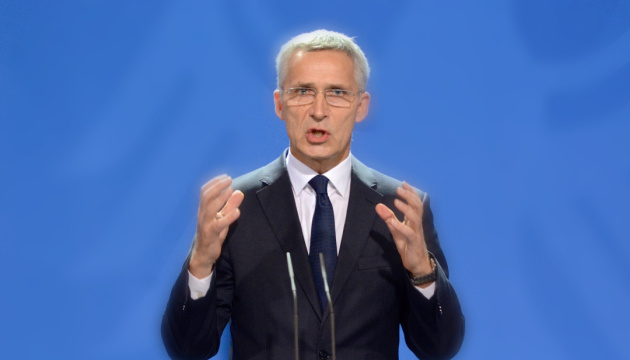 Stoltenberg: Allies with Leopard battle tanks can already prepare them for transfer to Ukraine
NATO Secretary General Jens Stoltenberg welcomed Germany's intention to quickly complete the political assessment of the provision of German-made Leopard main battle tanks to Ukraine.
He also emphasized that the contribution of Germany and other Allies allows the Armed Forces of Ukraine to achieve real results on the battlefield.
"We have a discussion on the Leopards. And I think that's a kind of natural part of an evolving policy when it comes to exactly what kind of capabilities we should deliver to Ukraine. And I think it's important also to protect this space for confidential consultations among Allies. That's part of being an Alliance of 30 Allies and actually we're also working with a lot of partners as we did in Ramstein, to consult, to assess and then to make decisions in close consultation. And also, I welcome of course, the message from the Minister that there will be a conclusion soon because time matters, and big announcements were made last week. And there will be new announcements as we move forward as an Alliance," NATO Secretary General Jens Stoltenberg said at the press conference the Minister of Defence of Germany Boris Pistorius, an Ukrinform correspondent reports.
He stressed that some Allies already delivered battle tanks including some of eastern Allies. France announced that they will deliver a light battle tank and then the United Kingdom announced that they will deliver modern main battle tanks, the Challenger 2, to Ukraine.
"So if you put all of this together, the German announcements, the announcement from other Allies are a wide range of different types of armour to Ukraine. This is a huge additional contribution to the combat capabilities of Ukraine. And this is urgent, this is important because Russia is preparing for new offensives. We need to enable the Ukrainians sooner or faster to be able to repel those offenses and also enable them to retake [and] liberate their own territory," the NATO Secretary General said.
Stoltenberg noted that the issue of assessing the capabilities of supplying Leopard 2 tanks to Ukraine was discussed at a meeting with the Minister of Defense of Germany so that it would be possible to prepare this equipment and start training Ukrainian crews.
"And I welcome the clear message from Minister Pistorius that Allies with Leopard battle tanks are actually urged to start that work," he said.
NATO Secretary General stressed that Germany is the one of the Allies that are providing the most support when it comes to artillery, ammunition, advanced air defence systems, the Gepards, the IRIS-T, and also now heavy infantry fighting vehicles, the Marders. These are important armoured capabilities that significantly strengthen the combat capability of Ukraine.
As reported, Stoltenberg arrived the day before in the German capital to meet with the new head of the Bundeswehr who was appointed to this position last Thursday.
Germany did not pledge the delivery of Leopard 2 main battle tanks to Ukraine at the Ukraine Defense Contact Group meeting last week, although the relevant decision-making process is ongoing.
ol