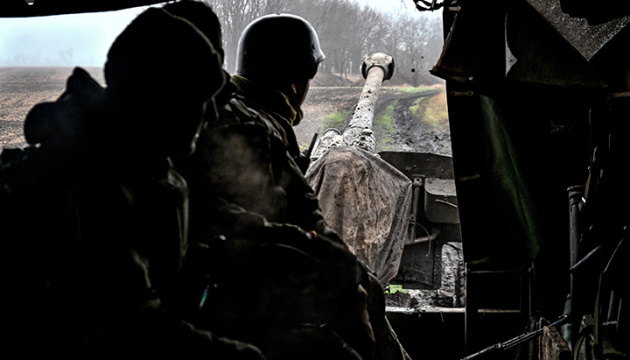 Russian assault group trying to storm border guards' stronghold near Bakhmut destroyed
As Russian forces tried to attack a Ukrainian stronghold manned by border guards, eight invaders were killed and another 13 – wounded.
That's according to the State Border Guard Service of Ukraine, Ukrinform reports.
"Russian troops tried to attack the stronghold of our border guards near Bakhmut. The enemy several times sent reinforcements in this direction," the statement reads.
The enemy was covered by artillery and mortar fire before being finished in a firefight.
A total of eight Russian soldiers were killed and 13 were wounded.
As reported by Ukrinform, the enemy continues its offensive operation in the Bakhmut and Avdiivka directions despite suffering massive losses.