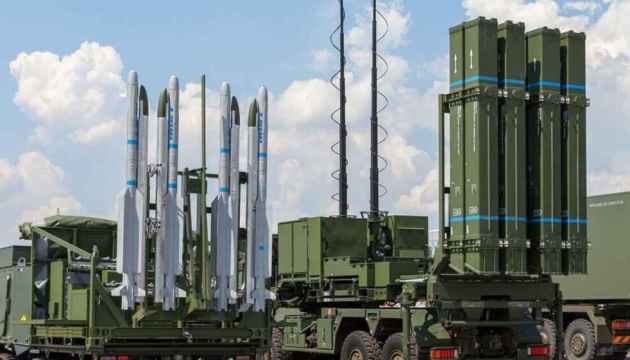 Zelensky on IRIS-T: These are good systems, we would like to get more of them
Ukrainian President Volodymyr Zelensky has praised the German-made IRIS-T air defense system that was transferred to Ukraine and called for more such systems to be provided to the country.
He said this in an interview with the German TV channel ARD, Ukrinform reports.
"Ukraine needs protection on the battlefield. This is artillery, MLRS, important armored vehicles - IFVs, armored personnel carriers of various types... We need tanks – this is the kind of equipment that we are in short supply of, there is nothing to hide. There is also a shortage of shells for all of the above. This is about forces on the ground. As far as the sky is concerned... Air defense systems are needed to protect our skies as much as possible. I am grateful to Germany for IRIS-T. They are good systems, we would like to get more of them. Scholz promised [to provide them], let's believe the chancellor. We will be waiting. And, of course, NASAMS, Patriot," he said.
Zelensky noted that he really wants a new page in this war.
"These are, of course, aircraft. We want the Russians to have no control over the sky. Of course, we need long-range missiles. So that they don't hit our cities, and we can't reach them. It's sad," he said.
In October 2022, Germany sent the first of the four IRIS-T air defense systems to Ukraine. The delivery of the further three systems is expected this year.