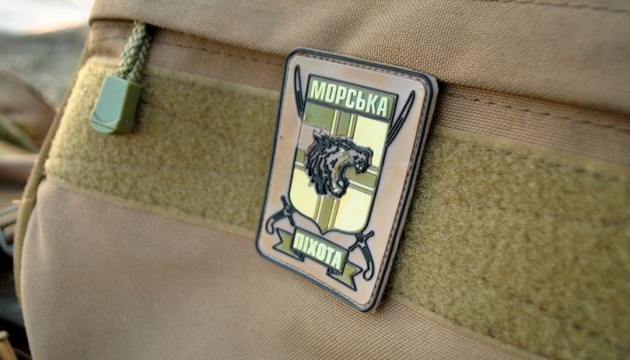 Ukrainian Marines eliminate 11 invaders in past day
The Marine Corps of the Ukrainian Navy killed 11 Russian invaders on Friday, January 20.
That's according to the Navy press service, Ukrinform reports.
Military units of the Marine Command, acting as part of groups, continued to perform tasks related to repelling Russian full-scale armed aggression.
"Last day, January 20, our Marines eliminated 11 occupiers," the statement reads.
Artillery forces and Marine Corps inflicted fire damage on the invaders, as a result of which the Giatsint-B towed gun and the D-20 howitzer were destroyed.
Enemy losses are being verified.
As of January 21, Russian military death toll has reached nearly 120,160 – that's since February 24. This includes 860 Russian troops killed in action in the past day alone.