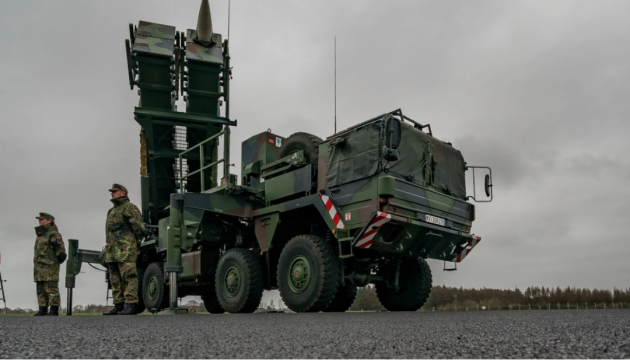 Germany vows EUR 1B defense aid package to Ukraine
The Minister of Defense of Germany announced an upcoming spring package of military aid to Ukraine worth EUR 1 billion.
This was stated by the newly-appointed Minister of Defense of the Federal Republic of Germany, Boris Pistorius, following the meeting of the Ukraine Defense Contact Group in Ramstein, Germany, Ukrinform's own correspondent reports.
"We are talking in general about a spring package worth more than EUR 1 billion," Pistorius informed, adding that the total cost of military aid provided by Germany will thus exceed EUR 3.3 billion.
The emphasis will soon be on air defense, Pistorius noted.
"Priority No. 1 is air defense, air defense, and once again air defense. Especially with regard to ammunition," said the minister.
According to Pistorius, Germany will send to Ukraine the Patriot system and seven more Gepard self-propelled guns from industrial stocks, more Iris-T SLM systems and guided missiles to them. All this includes logistics and training of troops, he clarified, adding that training on IFVs and Patriots will kick off late January.
Further assistance is in the making, Pistorius said.
The head of the German Defense Ministry described the situation in Ukraine as "extremely dramatic" and noted that "it should be assumed that this will continue for months." According to him, this requires further support from Ukraine's partners, and Germany will not stop. The minister reminded about the preparation for sending up to 40 Marder IFVs and noted that this is a step synchronized with other partners.
Pistorius was present at the Ramstein meeting for the first time, as he had been appointed Minister of Defense only the day before. He admitted that he was impressed by the countries' determination to help Ukraine in its fight against invaders.
As reported, Germany will transfer to Ukraine three more IRIS-T air defense systems.