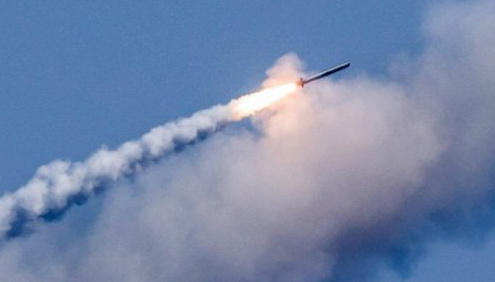 Russian navy vessels currently in the Black Sea carry 44 missiles - spox
As of January 17, the total salvo of enemy missiles on six carriers in the Black Sea is estimated at 44.
That's according to Natalia Humeniuk, head of the joint press center of Operational Command South, who spoke at the national telethon, Ukrinform reports.
"Yesterday, their submarine checked in the base point, which may well indicate reloading. This means that today we estimate the total salvo of missiles on board all six missile launchers that are currently on combat duty at 44. We are talking about the fact that the missile threat remains relevant and highly likely because, with carriers deployed in the sea in a combat position with a missile load of such volumes, this can indicate continued missile attacks," said Humeniuk
As reported, according to the data of the Armed Forces Navy Command, as of January 16, the enemy naval group in the Black Sea consisted of 17 vessels, of which six were carriers of Kalibr cruise missiles, with the total salvo of 30 missiles. Also, there were two enemy ships in the Sea of Azov. There are nine Russian warships remaining in the Mediterranean, five of them carrying Kalibr missiles, with a total salvo of 72 missiles.