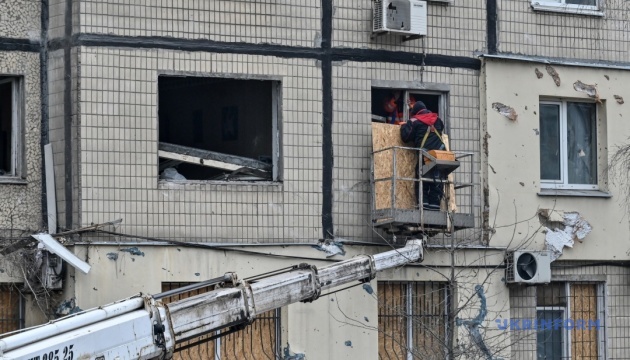 Increasingly difficult for Russia to deliver long-range high-precision strikes - British intelligence
The dysfunction of Russia's long-range strike capability is more profound, as evidenced by the use of the Kh-22 anti-ship missile on the city of Dnipro.
This is stated in an update by British intelligence published on Tuesday by the Ministry of Defense of Great Britain on Twitter, Ukrinform reports.
As noted in the summary, on January 14, Russia resumed long-range missile strikes on Ukrainian infrastructure – for the first time in about 15 days – launching dozens of missiles. As with the previous eight waves of strikes since October 11, 2022, Russia primarily targeted the Ukrainian power grid.
British intelligence believes that a large AS-4 KITCHEN anti-ship missile (NATO classification, Soviet name - Kh-22 - ed.), fired from a Tu-22M3 BACKFIRE medium bomber, highly likely hit residential building in the city of Dnipro, resulting in the death at least 40 people.
Russia falsely claimed that a Ukrainian anti-aircraft missile was to blame for the hit, according to British intelligence. KITCHEN is "notoriously inaccurate" when used against ground targets as its radar guidance system is poor at differentiating targets in urban areas, the report notes.
Similar weapons have been used in other incidents involving mass civilian casualties, including the shelling of a shopping center in Kremenchuk on June 27, 2022.
"While some missiles such as KITCHEN are unsuitable for precision strike, evidence from the Ukraine war suggests that the dysfunction of Russia's long-range strike capability is more profound. It highly likely struggles to dynamically identify targets, and to access rapid and accurate battle damage assessment," the report says.
As Ukrinform reported earlier, British intelligence previously analyzed the situation in the east of Ukraine, naming the key operational task of the two sides – the creation of new formations, combat-ready troops that would be able to exploit tactical successes to ensure operational breakthroughs.