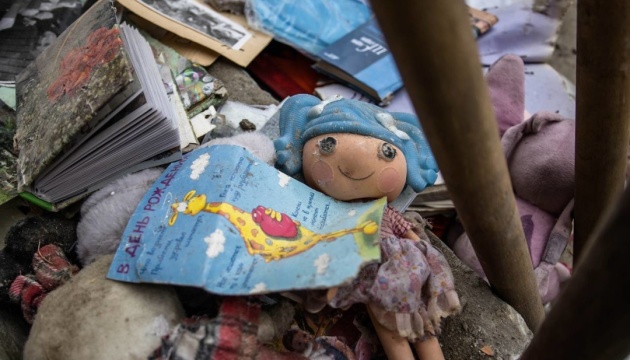 Prosecutors deliver update on children casualties amid Russian war
Since the outset of the full-scale invasion, Russian troops have killed 456 children across Ukraine, injuring another 897.
That's according to the Prosecutor General's Office referring to data provided by juvenile prosecutors, Ukrinform reports.
"As of the morning of January 17, 2023, more than 1,353 children casualties have been reported across Ukraine as a result of Russia's full-scale armed aggression. According to the official report by juvenile prosecutors, 456 children were killed and more than 897 were injured," the message reads.
These data are not final, as work is ongoing to verify reports coming from the zones of active hostilities, temporarily occupied and liberated territories.
The largest numbers of affected children were reported in Donetsk region (429), as well as Kharkiv (269), Kyiv (117), Zaporizhia (84), Kherson (83), Mykolaiv (82), Chernihiv (68), Luhansk (66), and Dnipropetrovsk (57) regions
According to the latest update, a 17-year-old teenage boy was among those killed by an enemy missile strike on a residential building in Dnipro on January 14.
A total of 3,126 educational facilities have been damaged by Russian bombardments and shelling, of which 337 have been completely destroyed.
As reported by Ukrinform, 9,016 children were located in Ukraine after having been declared missing amid the full-scale war.