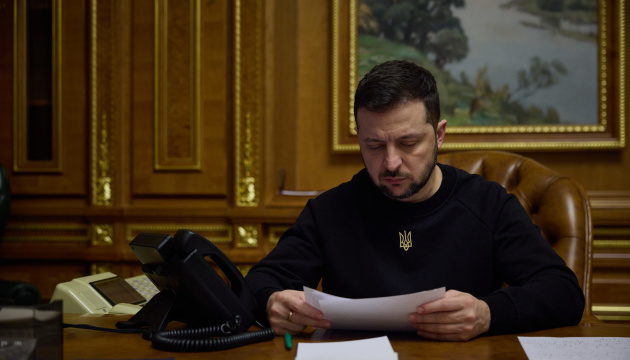 Zelensky sanctions 198 cultural and media figures
Ukrainian President Volodymyr Zelensky has signed a decree to implement the National Security and Defense Council (NSDC) decision on the application of personal sanctions against 198 cultural and media figures.
The decree, No. 23/2023, has been published on the website of the head of state, Ukrinform reports.
"To implement the decision of the National Security and Defense Council of Ukraine dated January 15, 2023 'On the application and introduction of changes to personal special economic and other restrictive measures (sanctions)'," the decree reads.
The NSDC decision, attached to the decree, contains a list of 198 names of cultural and media figures against whom personal sanctions have been imposed. These are mainly citizens of the Russian Federation.
The list includes Russian blogger Dmitry Puchkov (Goblin), politician Sergei Stankevich, general producer of the Russian propaganda TV channel Zvezda Boris Yanovsky, TV presenter Yana Rudkovskaya, actor and TV presenter Boris Korchevnikov, Russian music critic and journalist Sergei Sosedov, sociologist Yevgeny Kopatko, political scientist Rostislav Ishchenko, the so-called "LPR" ambassador to Russia, political scientist Rodion Miroshnik, publicist and propagandist Vladimir Kornilov, sports journalist Dmitry Guberniev, director Andrei Konchalovsky and other propagandists of central Russian TV channels.
A Ukrainian citizen, former TV presenter Diana Panchenko, was also included in the sanctions list.
A full package of personal sanctions has been introduced against the specified persons for ten years.
The decree enters into force on the day of its publication.
Zelensky earlier imposed sanctions against 119 Russian public figures, including a number of celebrities and three citizens of Ukraine.