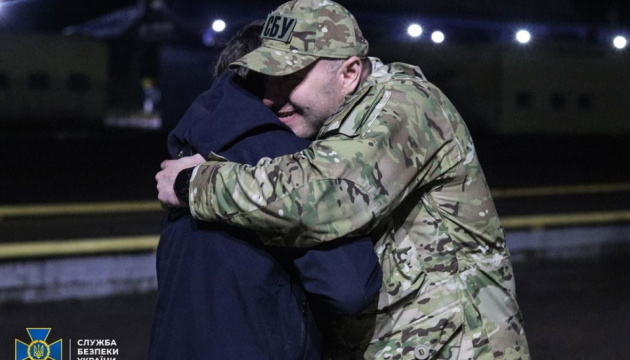 Journalists, families of POWs urged not to publish any information on swap process not to hinder it
The Angels of Azov Patronage Service has urged "media silence" on any information on the exchange of prisoners of war, stressing that publicity significantly worsens the conditions of captive Ukrainian defenders.
The organization posted the relevant appeal on Telegram, Ukrinform reports.
As any other military unit, the Azov often chooses not to make public some information about the swap efforts, especially regarding delicate points – specific numbers, units, photos, etc.
"The process of negotiations with Russia is extremely difficult. The enemy constantly disrupts them, changing their position at the last moment and interfering with exchanges in other ways," the organization noted.
It is emphasized that any careless action and any information released untimely can harm the defenders who remain in captivity.
In particular, informational silence can be among mandated conditions for exchange. In such a case, any publication disrupts subsequent swaps.
"The patronage service appeals to activists, journalists, volunteers, families of POWS, and soldiers themselves: do not publish any information about prisoner swaps. If there is any need, contact our service, we are always ready to help," the organization emphasized.
Also, the organization asked all whom it concerns not to "attack" recently released defenders with questions because they have been in an information vacuum for months, without any information about their comrades-in-arms and the course of the war, so they are not yet aware of what can harm them.
"Once again, we emphasize that any data obtained from the fighters who returned from captivity cannot be disclosed in media, social networks, or in any other way. Publications on this topic significantly worsen the conditions of captivity," the patronage service emphasized.
As Ukrinform reported earlier, 1,596 people were freed from Russian captivity in 2022.
Photo: SBU, illustrative