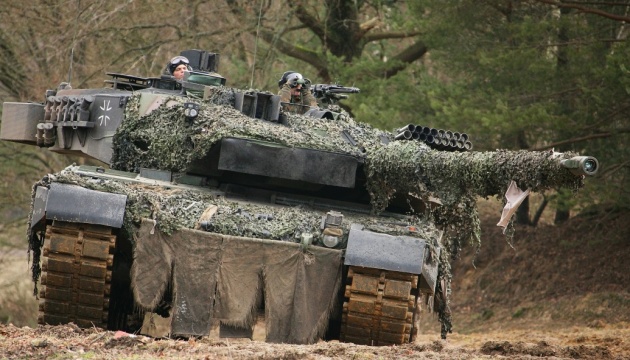 Finland to hand Ukraine Leopard 2 tanks if Europe makes such decision
Chairman of the Committee on Defense Affairs, Antti Häkkänen, said Finland should transfer Leopard 2 battle tanks to Ukraine if the relevant decision is taken in Europe at a wider level.
This is reported by Ukrinform with reference to MTV Uutis.
Häkkänen is convinced that every European nation should participate in helping Ukraine to some extent.
"If Europe starts giving tanks to Ukraine even an inch more, Finland should be involved. Of course, with our small contribution, because our own defense capability is always a priority for us as a country bordering Russia," he said, adding that many European countries have more opportunities to provide armored vehicles than Finland.
The U.S. will supply Ukraine with Bradley Fighting Vehicles, and Germany – with Marders. The other day, France also announced that it would provide Ukraine with light armored combat vehicles. Häkkänen considers these decisions to be very important.
"Amid Russia's war of aggression, Germany was tight-lipped about providing tanks to Ukraine. Due to arms export agreements, no other country can provide Ukraine with reliable Leopard tanks if Germany does not approve it," the Finnish publication said.
As reported by Ukrinform, on Friday Germany announced that in the first quarter of 2023 they will hand over to Ukraine 40 Marder IFVs, as well as a Patriot anti-missile defense system.