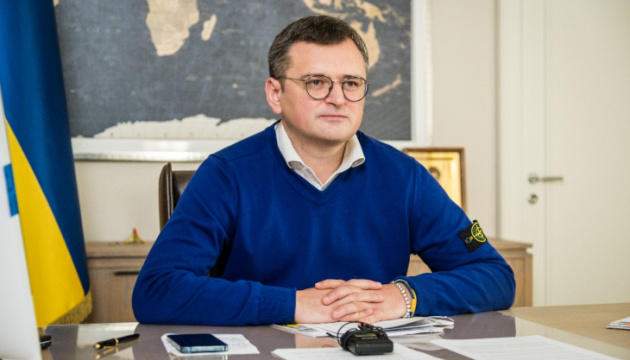 Kuleba on Russian shelling on New Year's Eve: Putin "celebrates" by killing Ukrainians
War criminal Vladimir Putin celebrates the New Year by launching a massive missile strike on residential areas of Ukraine, killing innocent Ukrainians.
Minister for Foreign Affairs Dmytro Kuleba wrote about this on Twitter, as reported by Ukrinform,
"This time, Russia's mass missile attack is deliberately targeting residential areas, not even our energy infrastructure. War criminal Putin 'celebrates' New Year by killing people. Russia must be kicked out of its UN Security Council seat which it has always occupied illegally," the statement says.
As reported, on December 31, Russia once again carried out a massive missile attack on Ukrainian infrastructure. The enemy launched more than 20 cruise missiles, 12 of which were destroyed by air defense forces over Kyiv, Zhytomyr, and Khmelnytskyi regions.
The strike brought destruction and casualties. In Kyiv, a person was killed and 22 were injured, of which 15 were hospitalized.