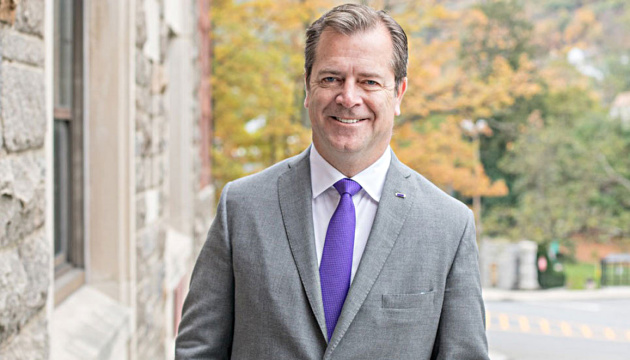 Cluster munitions could become "game changer" if provided to Ukraine - CinC advisor
Ukraine needs cluster munitions to inflict devastating losses on massive Russian forces on the battlefield.
That's according to Dan Rice, Special Advisor to Ukraine Army Commander-in-Chief Valeriy Zaluzhnyi, who spoke with CNN, an Ukrinform correspondent reports.
"I've spoken with the Joint Chiefs (of Staff - ed.) about this, I'm constantly in touch with Ukraine about it. At this point, we have not given them any (cluster munitions - ed.). We really need to," Dan Rice said.
He noted that these munitions "multiply the artillery shells by five to ten times more lethal."
Instead of "throwing a dart at an ant" it is better to use a "flamethrower" against "a bunch of ants," he said.
This is how lethality is increased to win the war, Rice stressed: "That's the game changer."
At this point, the Joe Biden Administration is cautious not to go against the countries that have signed the convention to ban cluster munitions, mostly Western European nations, according to Dan Rice, who added that Eastern European countries have not signed it, being aware that they, too, can one day be attacked by Russia's overwhelming force.
Rice also recalled that the Russians are already using cluster munitions against Ukrainian civilians, which constitutes a war crime.
"We would like to give it to the Ukrainians to use it against military targets," the advisor said, adding that Ukraine will be sending special teams, once the Russian forces are pushed back, to clean up the affected areas from unexploded ordnance.
Dan Rice emphasized that besides a range of defensive weapons Ukraine is already getting from partners, they also need offensive capabilities to effectively expel the Russians from the country.
These include an armored force – tanks and armored fighting vehicles – in large amounts, Rice explained.