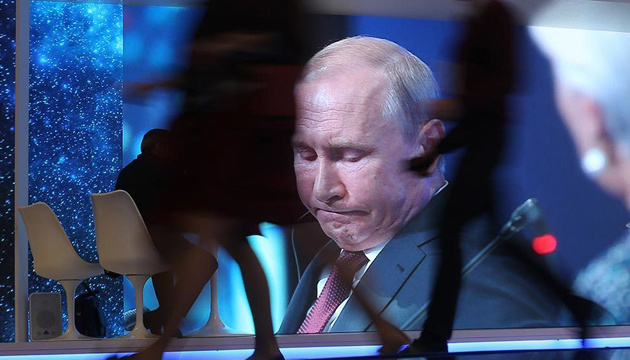 "Increasingly difficult" for Moscow to maintain even tacit public approval of war - British intelligence
Since Russia is unlikely to make any major gains on the battlefield in the next few months, it will be increasingly difficult for the Kremlin to maintain even tacit Russian approval of the war on Ukraine.
That's according to a summary the British Ministry of Defense posted on Twitter Sunday, Ukrinform reports.
According to update, recent polls show that public support for the "special military operation" (that's how the war is referred to in Russia - ed.) is shrinking significantly.
British intelligence cites data collected by Russia's Federal Security Service for domestic use and published by independent Russian media, which show that 55% of Russians favor peace talks with Ukraine, and only 25% support continued conflict.
These results are consistent with the data of the October survey, when 57% of the respondents declared the need for negotiations, while in April, about 80% of Russians supported a military operation against Ukraine.
"Despite the Russian authorities' efforts to enforce pervasive control of the information environment, the conflict has become increasingly tangible for many Russians since the September 2022 'partial mobilisation'. With Russia unlikely to achieve major battlefield successes in the next several months, maintaining even tacit approval of the war amongst the population is likely to be increasingly difficult for the Kremlin," British intelligence said.
In a previous update by the British Ministry of Defense, it was reported that the offensive of Russian troops around Bakhmut, despite the limited operational value of this town and significant Russian losses, may indicate that the capture of Bakhmut has become primarily a symbolic political goal for Russia.