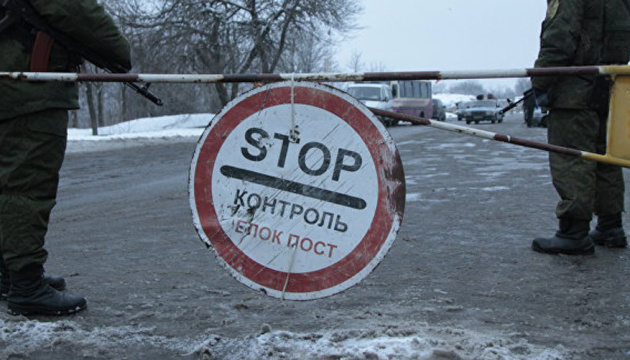 Occupiers blocking movement of civilians through Vasylivka checkpoint in occupied Zaporizhia region
Russian troops for several days blocked a convoy of civilian vehicles from crossing through a checkpoint in occupied Vasylivka, Zaporizhia region, where people were subjected to thorough checks and even beaten.
That's according to Melitopol Mayor Ivan Fedorov, Ukrinform reports.
"The occupiers for almost two days held hostage civilians who were trying to pass through the enemy checkpoint in Vasylivka. But this terror was followed by another terror. As civilians spent the night in Vasylivka, out in the cold, eight cars were never allowed to cross," the mayor wrote.
According to Fedorov, some people were deported toward Zaporizhia, some were taken to the commandant's office of occupied Melitopol before being returned to Vasylivka.
"The orcs applied a total inspection to all people, checking them too nervously. Physical force was applied to some peaceful, unarmed residents – they were beaten with rifle butts," he added.
After two days of unprovoked terror, people were forced to return to Zaporizhia.
It was previously reported that on December 2, the Russians forced people who were traveling from Zaporizhia to support their families in occupation to spend the night on the roadside in sub-zero temperatures.